A modern resort, the ideal place for those seeking after a relaxing holiday on a sunshine beach. Comfortable accommodation and friendly service should prove a winning from break. It's ideal for couples and families.
High architectural standards combine the traditional local forms with modern values.
The resort disposes of 160 spacious and elegantly decorated rooms, 2 suites, and a pool specifically designed for adults as well as for children.
The impeccable and friendly service of the staff will help you experience an unforgettable and comfortable sojourn.
The location of our resort is one of its main assets: built just 150 meters from the sandy beach of Kalamaki, the spawning place of the Caretta – Caretta sea turtle and part of the National Marine Park of Zakynthos, surrounded by evergreen trees and situated only 6 km from the island's town, it shall provide for a unique vacation experience.
The Manager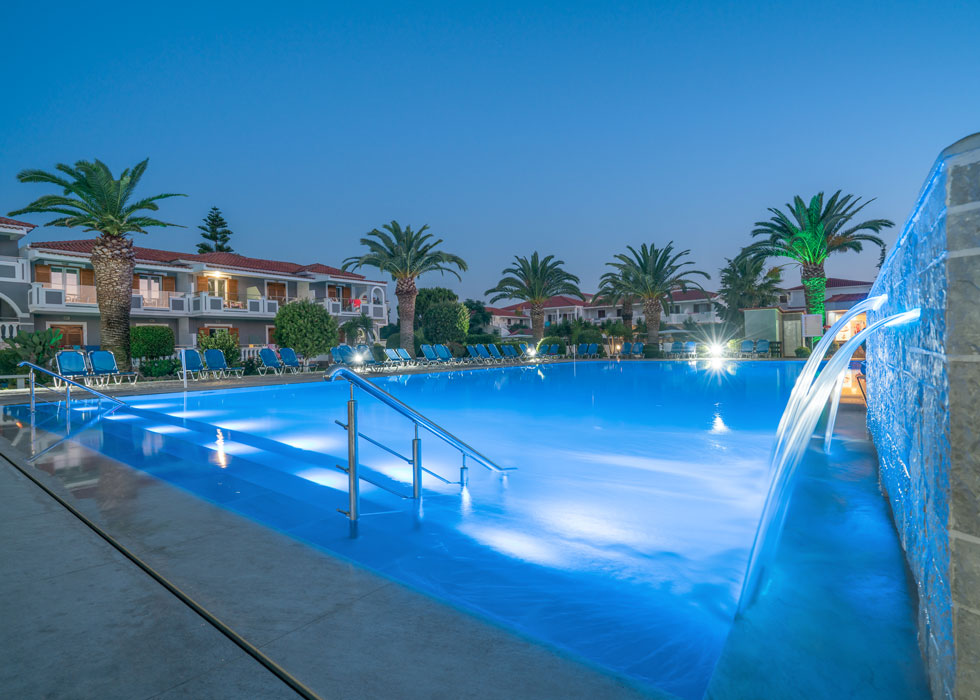 Dream view by

the pool.
This is the perfect choice for enjoying tasteful cocktails and snacks in a relaxing environment near the pool or to pass your time pleasantly at the game facilities kiosk.
Check availability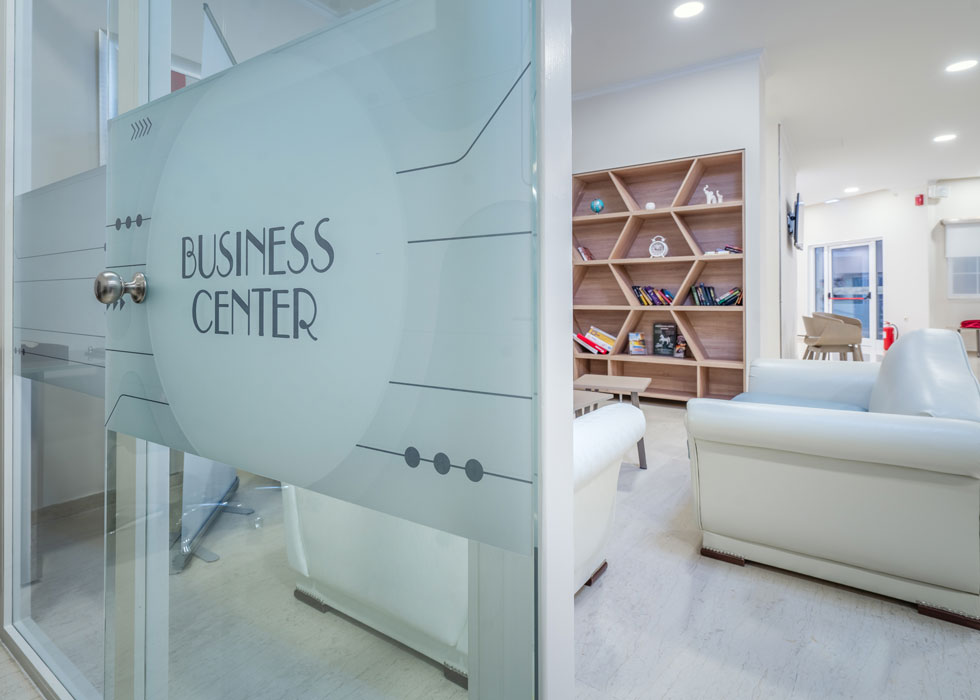 Business Center.
Duis massa est, lacinia id finibus quis, convallis quis urna. Integer hendrerit interdum lorem, quis placerat ligula sagittis nec. Sed at leo iaculis nunc facilisis consequat dolor sed amet unde omis.
Check availability
About Golden Sun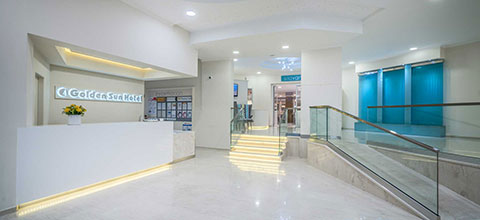 A modern resort, the ideal place for those seeking after a relaxing holiday on a sunshine beach.
The Manager
Hotel Overview
Main Cocktail bar
Pool Bar
Giovanni Hall Restaurant
Night Entertainment events
24 hour front desk
Adults' SPA
Adults' A LA CARTE Restaurant
Roving7759490
Traveled with friends
A very late review Lidi the barman on the outside bar is amazing!! Will go out his way for anyone! He is great! (If hes still there) Very welcoming and loves a bit of banter. Perfect hotel, Rooms are great, very clean, love the fact that you can see the planes come in to land so close. Brilliant English breakfast on the all inclusive. Even give you a packed lunch if your out on excursions for the day. Bery friendly staff. Made us a great holiday!! Its a must
Steve
Traveled as a couple
Absolutely stunning location, a stones through from the beautiful kalamaki beach. Gorgeous pool with nice water features. Food was outstanding! Stayed for 7nights in August 2019 and have booked again for this August...for 10nights. Cannot wait to return to this paradise!
Charlie w-f
Traveled as a couple
We had an amazing holiday in September 19 that I have just rebooked for this September, looking forward to seeing Angela George stakis (wee stevie) and the restaurant guys, the hotel is spotless and the good is amazing
patricia e
Client
Arrived at the golden Sun Hotel on 16th Sep for two weeks, very pleasant lady on reception checking us in and showing us around the hotel, we had a lovely room on the top floor which was cleaned to a high standard and lovely view of the planes coming in and view of the mountains and sea. The restaurant was spotless and the food and the staff was excellent, entertainment only once per week which was a let down. Nice walk along the main road to the bars and restaurants and a superb Indian and Chinese restaurant the food was amazing. We highly recommend this hotel but we wont be returning as the area was too quiet for us.